Bristles
Every brush has the optimum number of FLEXALITE™ bristles, sized perfectly for its paddle size. Just the right number, spaced just the right way to make detangling pain free. An optimal diameter has been determined for the bristles to combine strength and flexibility thus eliminating discomfort and breakage.
Fewer strokes are needed, which not only save time but also helps to reduce damage and hair loss
gentle scalp care
Durable and smooth, THE KNOT DR® ball tips are larger and rounder. They provide a massage-like stimulation for a healthier scalp.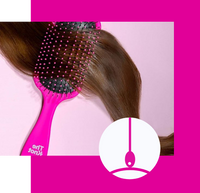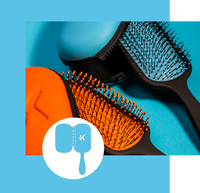 On the Go
The perfectly formed cases protect the bristles: no bending or tip damage. THE KNOT DR® brushes last longer and remain clean wherever you go.
Durable design
Super strong but super light, the ergonomically designed paddle is easy on the wrists to brush in comfort. The rubberised body gives that additional comfortable and luxurious feel.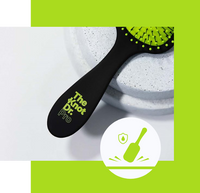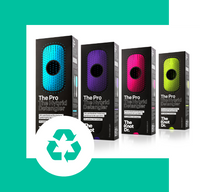 Packaging
Our packaging is made from recyclable materials making the range environmentally friendly.
FOLLOW @THEKNOTDR ON INSTAGRAM